Regular price
Rs. 900.00
Sale price
Rs. 720.00
Unit price
per
Sale
Sold out
  USAGE- Gold metal spatulas each, great for measuring powdered supplements (royal jelly) powder appropriately.
WELL DESIGNED
The little spoons are easy to clean and sterilise without putting fingers in the jar, you can put the spoons in the platic storage box after use. 
Prevents your product from oxidisation, by using spatula instead of fingers.
ECO-FRIENDLY-
 Metal spatula is much more environmentally friendly and more durable than plastic spatula, can be reused after cleaning
FEATURES
The size is 2.36 " x 0.47 ", good weight, looks aesthetically pleasing, there is a small hole at the end of the spatula for easy hanging
The applicator is made of the metal alloy, smooth and long-lasting, more comfortable to touch, good weight with shiny sivler & gold colour.
EXPERIENCE
- Enhances your experience of eating from the spatula instead of hands.
CONVENIENCE
- It helps you measure the required dosage of the supplement. 
Share
View full details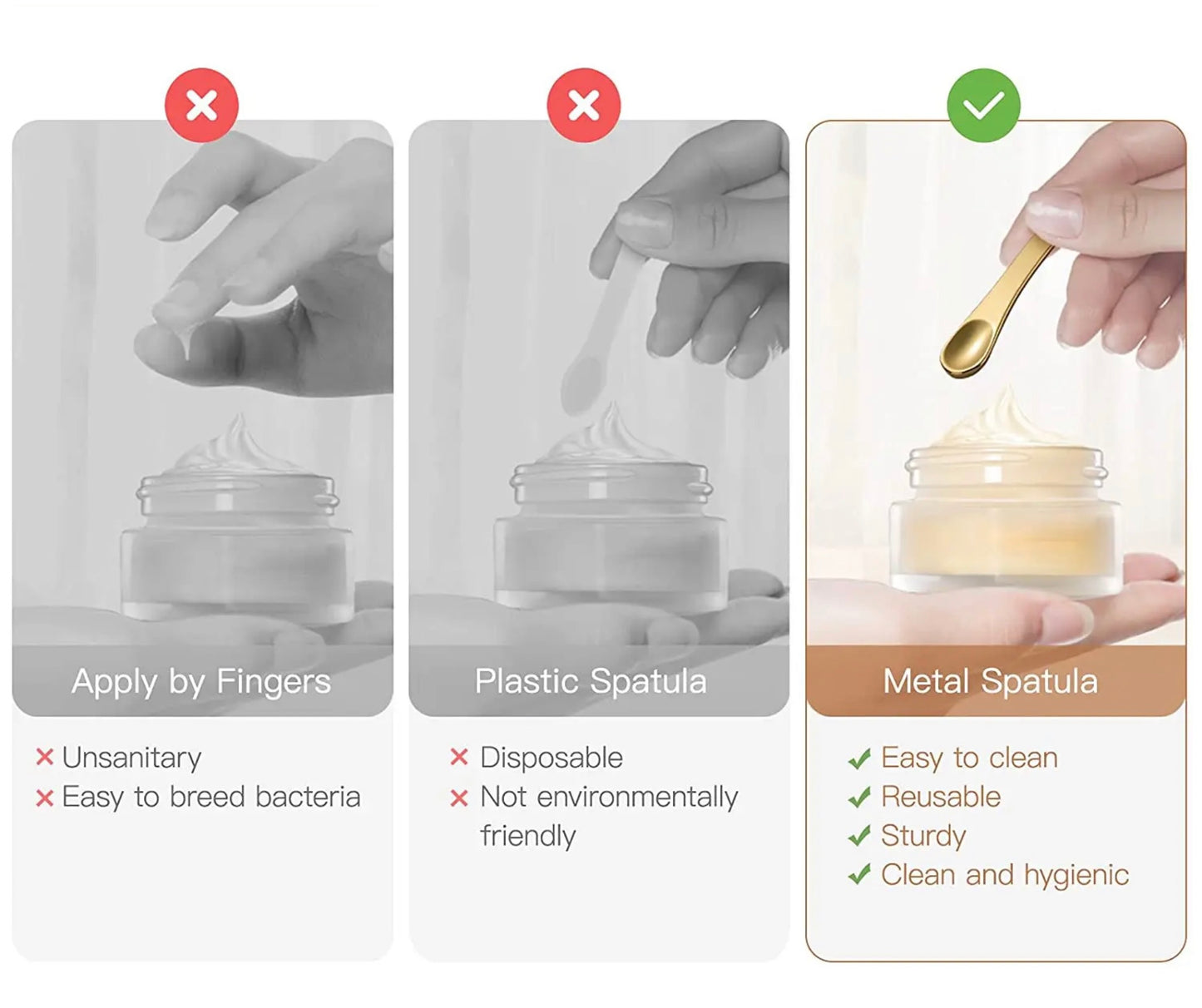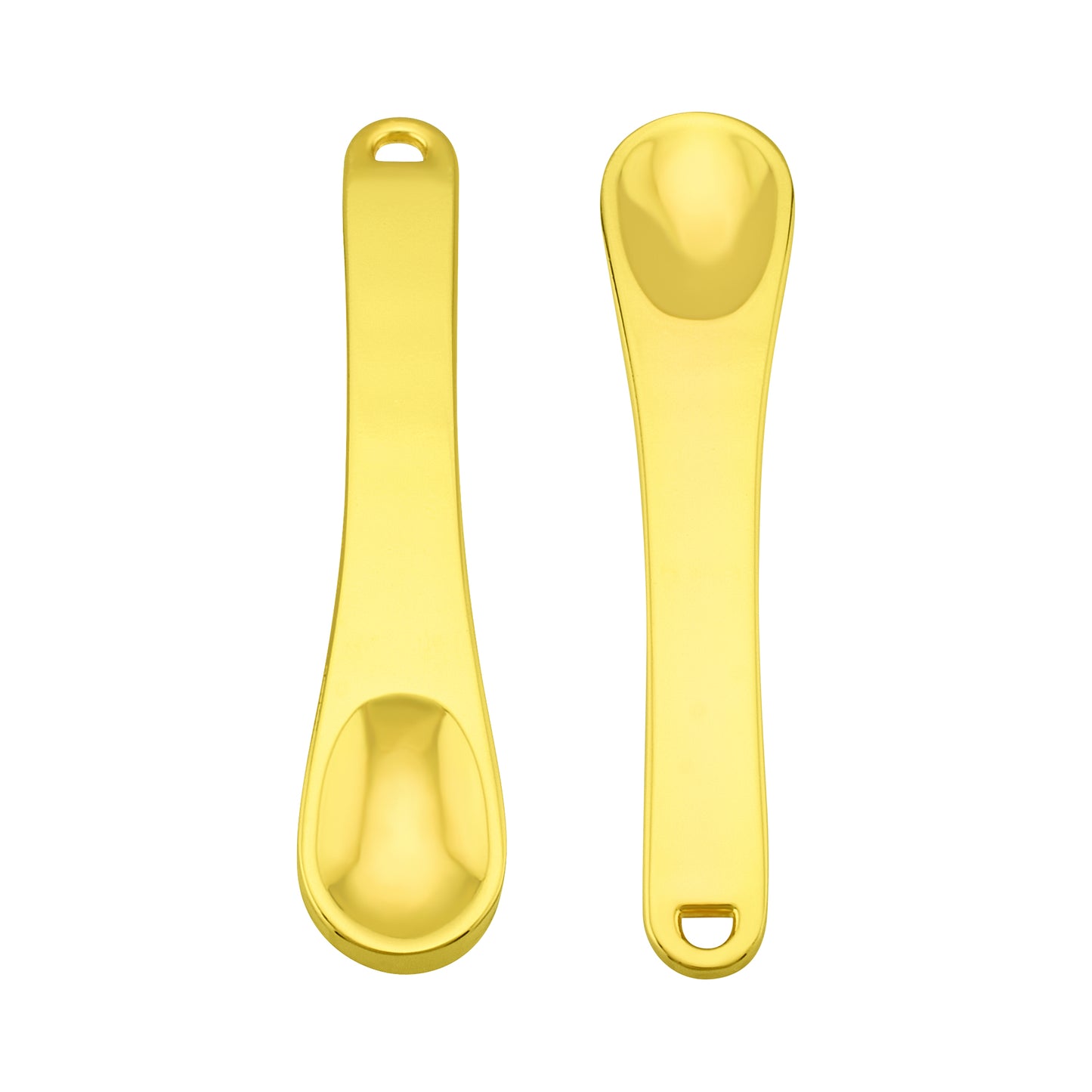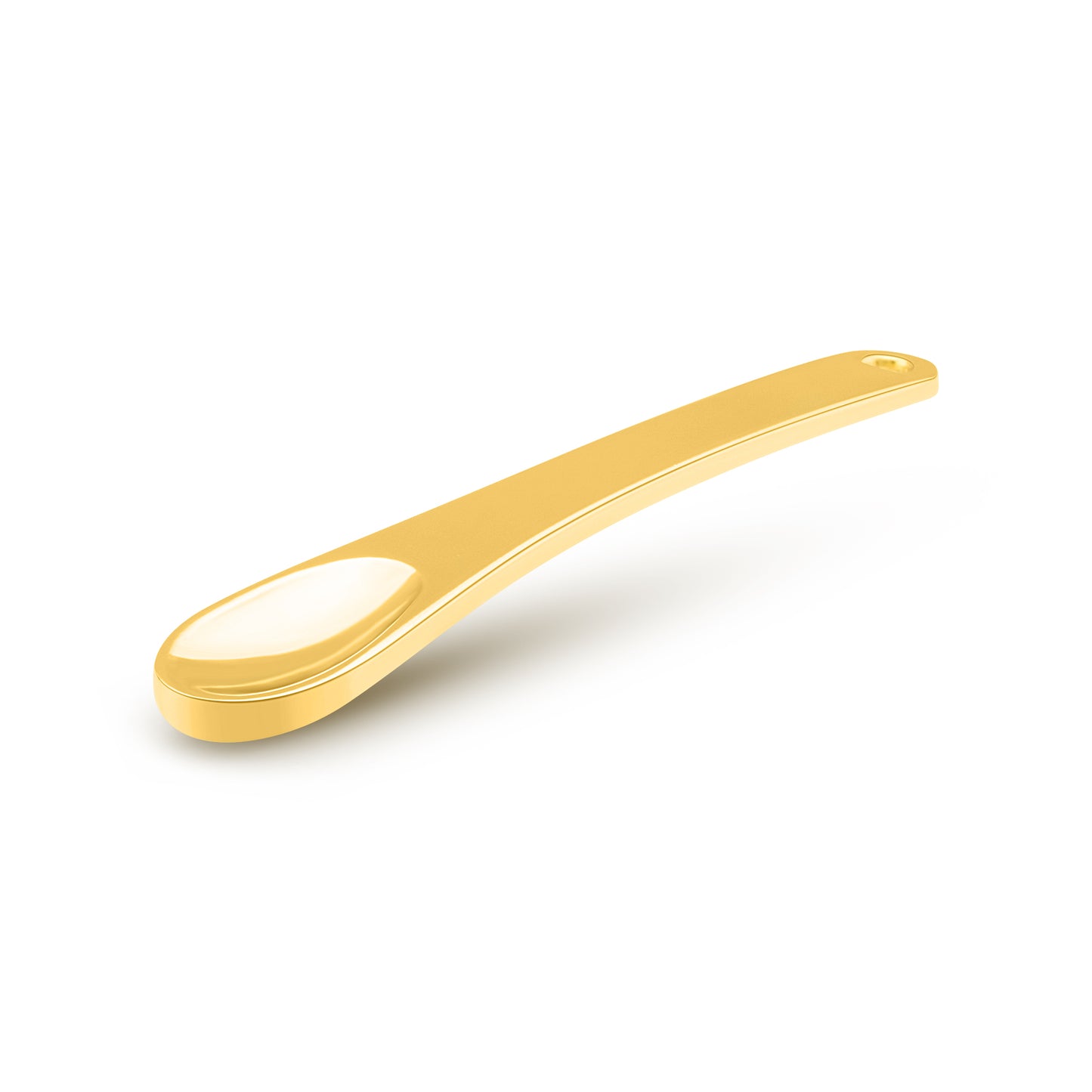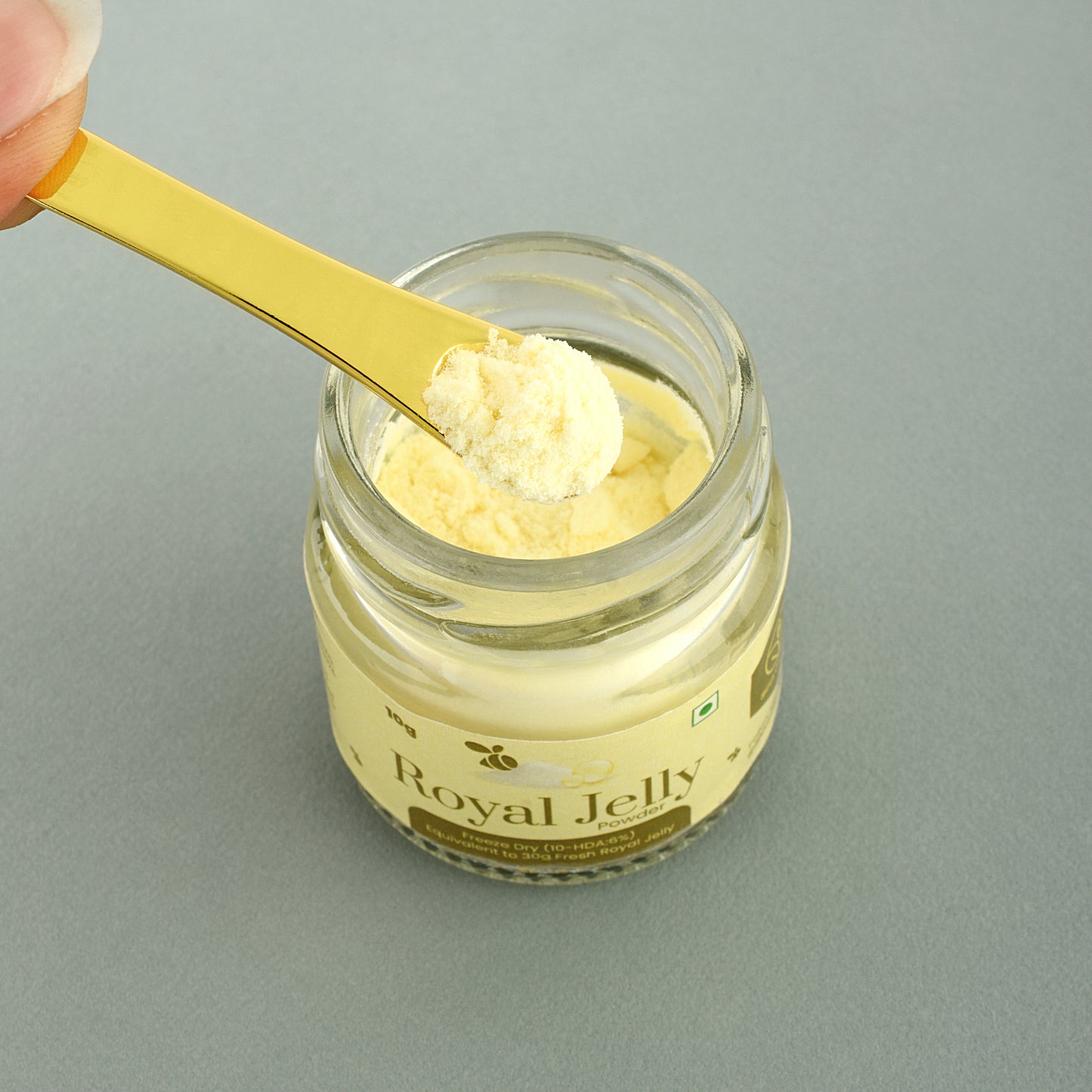 Honey for Skin
Hidden gem is here.
It is perfect solution for health skin. It mousturises the skin well and keeps it clean.
It can be part of an effective treatment plan for burns, wounds, and many other skin conditions.
It's particularly effective for diabetes-related foot ulcers.
Know more
Sustainable Packing

The first step to save the planet is to start recycling and use sustainable materiald.

We use foid grade glass jar to get the real taste to your buds. It is FDA approved.

No bees, No earth

it is important to understand that if there are no bees, no humans. We need Protect bee habitat by planting pollen friendly plants, as high use of pesticide is killing them.